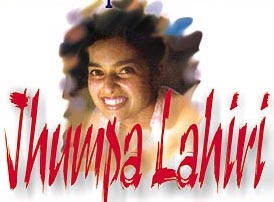 Indian-American
writer Jhumpa Lahiri won the USD 50,000 DSC Prize for Literature, one of South Asia's top literary awards for her book 'The Lowland', it was announced at the Jaipur Literature Festival on Thursday evening.
The Pulitzer Prize winning author's tale of Indian brothers bound by tragedy was also shortlisted for the Man Booker prize last year.
The five authors shortlisted for the award were Bilal Tanweer for "The Scatter Here is Too Great", Jhumpa Lahiri for "The Lowland", Kamila Shamsie for "A God in Every Stone", Romesh Gunesekera for "Noontide Toll" and Shamsur Rahman Faruqi for "The Mirror of Beauty".
The Lowland was Lahiri's first book, but the fourth one to be published.
The DSC Prize for South Asian Literature was instituted in 2010 by Surina Narula.
According to the official website, "The submitted book can be written by an author of any ethnicity from any country, which predominantly features themes based on South Asian culture, politics, history, or people."
For the purposes of the award, the region includes India, Pakistan, Sri Lanka, Bangladesh, Nepal, Bhutan, Maldives, Burma and Afghanistan.
"This is an enormous honour for 'Lowland' and for me personally. I wish I was there in person to receive the award," newswire PTI quoted as saying through a phone conversation from Rome.
"I published the book with some apprehension that I have not done justice to the events that transpired in the story. I heard about what was happening in Calcutta at that time and based on what I heard I was curious over the years and novel was result of the curiosity," she added, according to the PTI report.
The prize was given by poet Vijay Shesadri at a ceremony at the ongoing Jaipur Literature Festival. Publisher Caroline Newbury accepted the award on Lahiri's behalf.